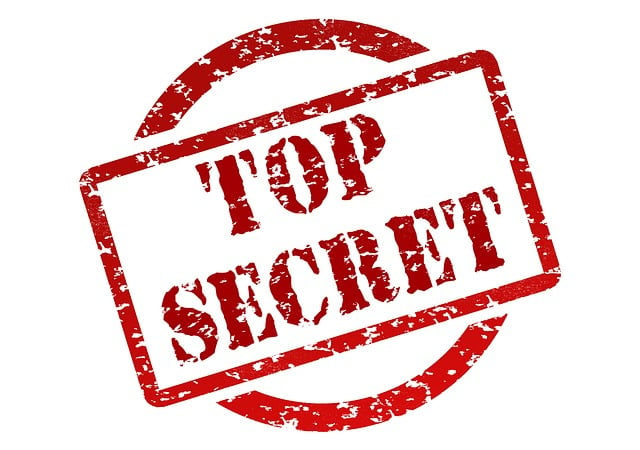 SMM Secrets Revealed: Finding Quality Services on a Budget
Did you know that the average amount of time internet users spend on social media is now higher than it has ever been — almost 151 minutes per day? Needless to say, social media has become the prime tool for businesses to connect with their audience, build brand awareness, and drive sales. But as you can probably guess, managing multiple social media campaigns all at once can become a very daunting task. Therefore, the perfect idea for anyone on a budget would be to choose one platform to build their customer base and go from there. And nowadays, Telegram has become a popular platform for businesses to connect with their audience for a cheap cost. To put it differently, to effectively manage their social media presence and lead generation, Telegram SMM Services have become the go-to. By using social media marketing (SMM) panel services such as the ones we offer at Telesmm-panel.com, businesses can outsource their social media management, all while fitting a budget. In this blog article, we'll walk you through the steps of finding the right Telegram SMM services for your business.
Step 1: Define your SMM goals
Before you even begin to find the right Telegram SMM service provider for you, it's very crucial that you define your goals adequately. Now what do we mean by SMM (social media marketing) goals? SMM goals are basically what you want to achieve out of your Telegram channel. For example, is your aim to increase brand awareness, drive website traffic, generate leads, or boost sales? For small businesses, the initial goal is to increase brand awareness, get an organic following and then go on to get conversions. Hence, it's a sequential process one after the other. So once you've set your SMM goals, you can really communicate to your Telegram SMM service provider what it is that you need. That way they can also deliver according to your needs.
Step 2: Assess Your Budget
Once you've decided on your goals with social media marketing via Telegram, you need to determine how much your budget is for it and what your money allocation will look like. Telegram SMM panel services can vary in cost depending on factors such as the size of your channel or business, how you want to post your content, and how much traffic you want to drive to your channel. Therefore, you should set goals for your business in terms of SMM depending on how much you can spend. And here at Telesmm-panel.com, you can get many packages for your Telegram channel, from ultra-cheap to more luxurious ones, suiting all your Tele SMM panel needs.
Step 3: Research and Shortlist Telegram SMM Service Providers
Now comes the most crucial part: researching your options in terms of Telegram SMM service providers. You need an agency or platform that has a proven track record when it comes to Telegram SMM services and panels, especially for Telegram channel management and growth. Telesmm-panel.com is the #1 SMM reseller panel and the Telegram cheap SMM panel that understands customer needs and provides customized services for your Telegram channel. All the services that we provide are very budget-friendly and available in our 'Services' tab.
Step 4: Determine Cost Estimates
Once you've determined what SMM panel service to use, you can request a detailed quote for your Telegram SMM panel and determine how much it will cost you. At Telesm-panel.com, our 24/7 customer service can respond to you swiftly if you need more information on the Tele SMM Panel services that we offer. We keep communication with our clients as transparently as possible. We will be responsive to your queries, and give you regular progress reports and analytics after setting up your Telegram SMM panel. In addition, if you have any concerns or modifications that you require for your Tele SMM panel, they will be discussed openly for us to yield better results for your Telegram channel campaigns.
Step 5: Cross-check Portfolio
And of course, before you finalize your deal with any Telegram SMM panel service provider, you must make sure of their credibility. Ask for references and reviews of the provider's portfolio. Talk to their past clients to know about their services and responsiveness, etc. Basically, evaluate their social media presence and the quality of their work with previous clients. Because in the end, a strong portfolio and reliable clients are what make a Telegram SMM service provider a credible one.
Step 6: Consider Long-term Collaboration
Last but not least, we encourage you to always consider the possibility of a long-term collaboration when you are looking for SMM Telegram Panel Services, whether it be for Telegram or any other platform. Once you have the right platform and service provider in your corner, do not let them go!
We assure you that at Telesmm-panel.com, we'll stay by your side through your SMM Telegram Panel journey while you get the cheapest SMM services in India. Our Tele SMM panel services include the Telegram member panel, Telegram Autoviews package, Telegram Views, Telegram non-drop and low-drop members, reactions, and views. In addition, you can also get Instagram likes and followers if you need them for your company's Instagram page.
All in all, the fact remains that getting the right, and 'best' SMM Services for your brand and business is indeed very possible, as long as you follow the steps one after the other. And we're there to help you every step of the way. So head over to our website RIGHT NOW and snag the SMM services that you need.